Plumbing
As a homeowner, the last thing you want is a major plumbing problem that can cause sewage leaks and even structural damage to your home. That's where we come in.
At Plumb Crazy Plumbing, we offer a full range of residential and commercial plumbing services, and we are committed to providing professional, honest and affordable service on every job.
We have licensed, professional, courteous plumbers that can provide solutions for all of your plumbing needs, including:
Toilet repair and replacement
Faucet repair and replacement
Sewer, Water, Gas repair and replacement
Drain Cleaning
Cameras and detection equipment
Detection of plumbing odors
Ice maker water hook ups
Garbage disposals
Gas pressure test
Outside Hydrants
Noise caused by plumbing
Water pressure: we solve high and low pressure problems
Whether the job is big or small, residential or commercial, simple or complex, a plumber from Plumb Crazy Plumbing can help! For more information or to receive a free estimate from our team of plumbers, give us a call today.
Disposal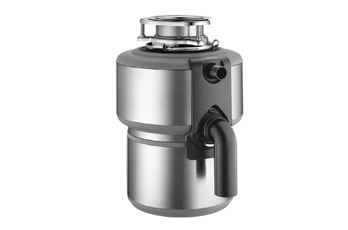 We offer several disposal models including the SoundSeal technology that delivers Ultra Quiet performance enabling you to hold a conversation with normal voices in the same room.
Solid Brass Faucets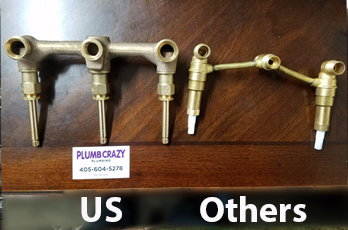 We carry solid brass faucets which mean better temperature mixing and less cost on normal bibb washer repairs.