Emergency Services
Emergency Plumbers in Oklahoma City (OKC)
Although having running water in your home is an essential commodity that we all take for granted, it can also lead to a real emergency when your plumbing plays up.
Luckily, our emergency plumbers at Plumb Crazy Plumbing have your back when you need an emergency plumber in Edmond, OK.
Call us right away if you experience any of the following common plumbing-related problems:
Broken Pipe
A broken pipe is the most common cause of a plumbing emergency and can cause extensive damage, depending on how the pipe has burst.
Blocked Drain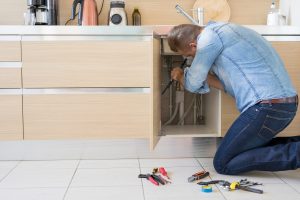 Blocked drains can sometimes overflow right into your home, flooding your house with smelly, dirty water and destroying your valuables.
Our team consists of emergency plumbers OKC residents can trust. We have the right experience and specialist toolkit to locate and fix clogs quickly, saving your home from the catastrophic damage that a drain overflow can cause.
Frozen Pipes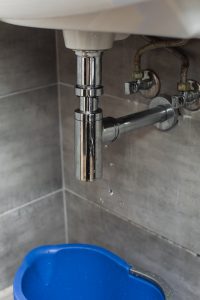 When winter comes and the temperature plunges, pipes can freeze, leaving you and your family without running water. Never be tempted to try to thaw the pipes yourself – you could crack a pipe and flood your home!
A qualified emergency plumber will know just how to unfreeze and insulate the pipes safely, quickly, and without causing damage.
Overflowing Toilet
A blocked and overflowing toilet is a nightmare scenario for any homeowner. If your toilet gets blocked, don't delay! Bring in a professional emergency plumber in OKC right away to diagnose and fix the problem, preventing any further damage.
Service Until 8PM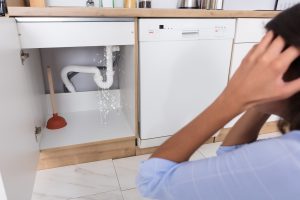 No matter what plumbing emergency has affected your home, Plumb Crazy's service has you covered. We're here to help, day or night and all year through. We run our emergency plumbing services until 8PM.
Don't panic and try to fix the problem yourself! Give us a call right away and one of our local plumbing specialists will be there to help you in no time.
Our Emergency Services
We can help you with any of the following common domestic plumbing emergencies:
With our sophisticated scanning equipment, we can detect leaks and blockages anywhere in your home plumbing systems. We can even deal with slab leak replacement
We can replace old, leaky, corroded pipes right through your home
We are experts in waterline replacement and leak detection
We can fix domestic and commercial water heaters, as well as offer a replacement service if your old heater has reached the end of its lifeline
We can identify and fix sewer line problems, including clearing sewer odor and drain cleaning
We can repair, tune-up or replace your toilet to meet your specific requirements
We carry out repairs for natural gas systems, including re-pipes, pressure testing and appliance hookups
Licensed and Experienced Plumbers You Can Trust
Here at Plumb Crazy Plumbing, we treat every emergency like it is our own meaning we will do everything in our power to get there quick.
When one of our specialist plumbers comes to your assistance, you can be confident that they are fully experienced, licensed and insured and that they know exactly how to handle any plumbing emergency.
We are a small local business, with a great reputation for providing top-quality service to residents in the OKC community.
And for your added peace of mind, we give you a standard 30-day warranty on all repairs and drain cleaning. Also, you'll get a full one-year warranty on replacement plumbing jobs.
Contact Us: 405-604-5278
If you need an emergency plumber in Edmond, OK or if you simply want to find out more about the emergency plumbing services that we offer to local OKC homeowners, please give us a call. One of our friendly experts will be happy to help you.